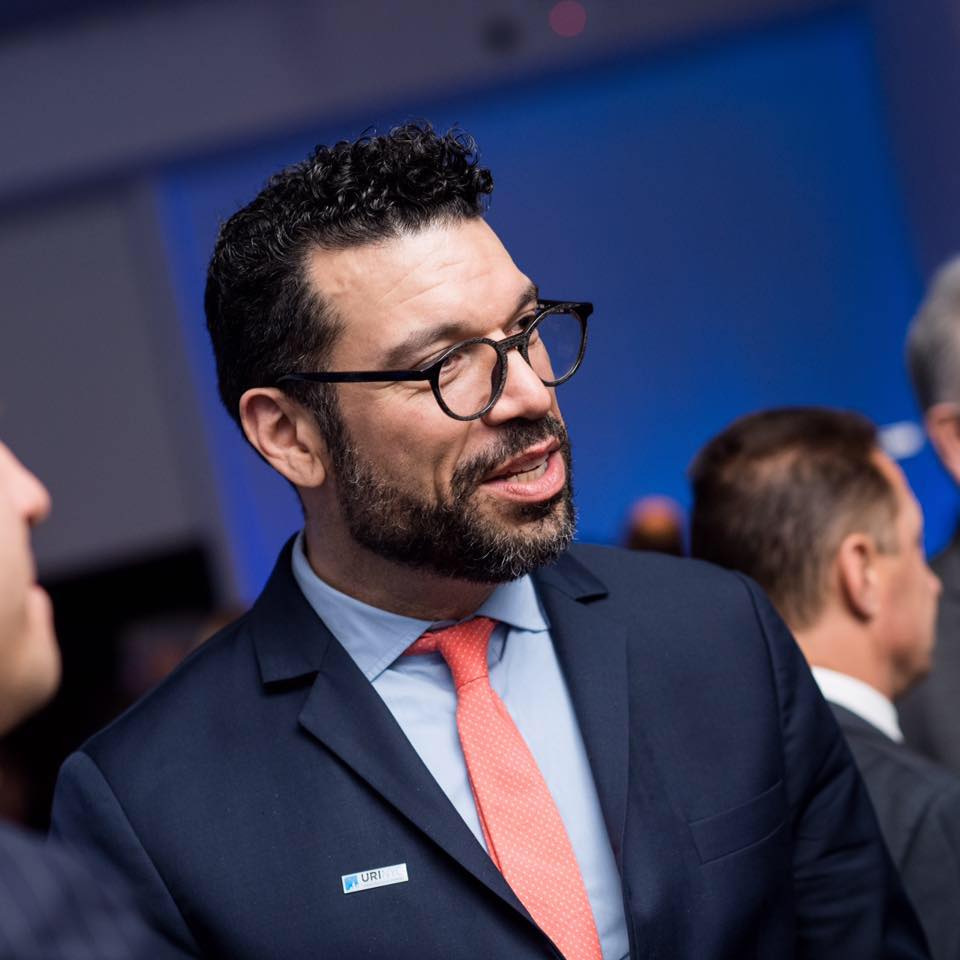 If S. Scott Mason could have looked into the future following his birth in London, England, he may have been surprised to learn that it would be his experiences as a student at Shawnee Heights High School that helped propel him to later success among the bright lights of New York City. Shawnee Heights is, indeed, part of Mr. Mason's story, a story that brings him back today as an inductee into our hall of fame.
Mr. Mason was an active member of the debate and forensics program before graduating from Shawnee Heights High School in 1985. Following high school, Mr. Mason attended Carleton College in Northfield, Minnesota. He participated in a number of organizations aimed at promoting inclusion, equity, and unity while in college, especially those that impacted the LGBTQ community, earning his B.A. in English in 1989.
Mr. Mason immediately began a graduate program at Columbia Law School in New York City, focusing on social justice and public policy. He earned his law degree from Colombia in 1992 and remains a deeply-rooted NYC resident.
Mr. Mason's career as a lawyer continued to provide him the opportunity to positively impact those traditionally underrepresented. He has served in a variety of capacities as a lawyer and executive manager for the City of New York, where his experiences included overseeing hundreds of city employees while improving the lives of the elderly and the homeless. Mr. Mason also served as General Counsel and Vice-President of Operations at the Urban Resource Institute, an organization aimed at providing life-changing services to those suffering from domestic violence.
Mr. Mason is currently pursuing a life-long dream of being an entrepreneur through his partnership in a business venture called The Brooklyn Press. He continues to serve on a number of boards and has earned numerous awards for his contributions, including the 9/11 hero award for service after the terrorist attacks.