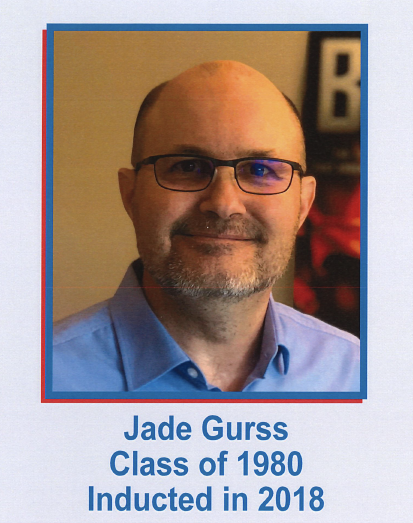 Mr. Gurss is a 1980 graduate of Shawnee Heights High School and currently resides in Charlotte, North Carolina, the city many consider to be home to NASCAR.
Mr. Gurss' first memory of auto racing dates back to a Friday evening when, as a three-year-old, he attended a race at the Shawnee Speedway with his aunt and grandparents. Racing quickly became a passion for Mr. Gurss, a passion that led to a unique career in the industry.
While in high school, Mr. Gurss took several advanced classes and participated activities including band, debate, forensics, theatre, and track. After high school, Mr. Gurss attended the University of Kansas for a year, then moved to Ohio to complete a one-year technical degree certification program as an audio engineer. Soon after, Mr. Gurss returned to Kansas, earning a Bachelor's Degree in Broadcast Communication from Washburn University.
After college graduation, Mr. Gurss worked in the video division for a Topeka company called Admark. This position involved media work with the new Heartland Park Topeka race track. Eventually, Mr. Gurss merged his degree in communications with his love of racing by working for Heartland Park Topeka. Mr. Gurss held the position of Director of Publicity at the race track from 1989-1994.
In 1994, Mr. Gurss moved to Charlotte, North Carolina, accepting a position with Mercedes-Benz of North America and serving two years as an account executive and four years as the Director of Marketing and Publicity.
Mr. Gurss opened his own company, Fingerprint, Inc., in 1999. Fingerprint, Inc. was founded to provide media and public relations for Anheuser-Busch and their sponsorship of the Budweiser NASCAR program with driver Dale Earnhardt, Jr. This experience inspired Mr. Gurss to co-author the book, Driver #8, which chronicled Dale Earnhardt, Jr's rookie season. This book became Mr. Gurss' first bestseller, spending seventeen weeks on the New York Times Best Seller's List after its release in 2002. Mr. Gurss' second-best seller came just two short years later with a collaborative effort entitled DW: A Lifetime Going Around in Circles. This book was co-authored with NASCAR Hall of Fame driver Darrell Waltrip and also reached the New York Times Best Seller list. Mr. Gurss has written two other books, In the Red, released in 2012, and Beast, released in 2014.
Mr. Gurss has also served as the Director of Communication with Andretti Autosport and the Director of Communications/Pro Racing with Mazda Motorsports in North America.