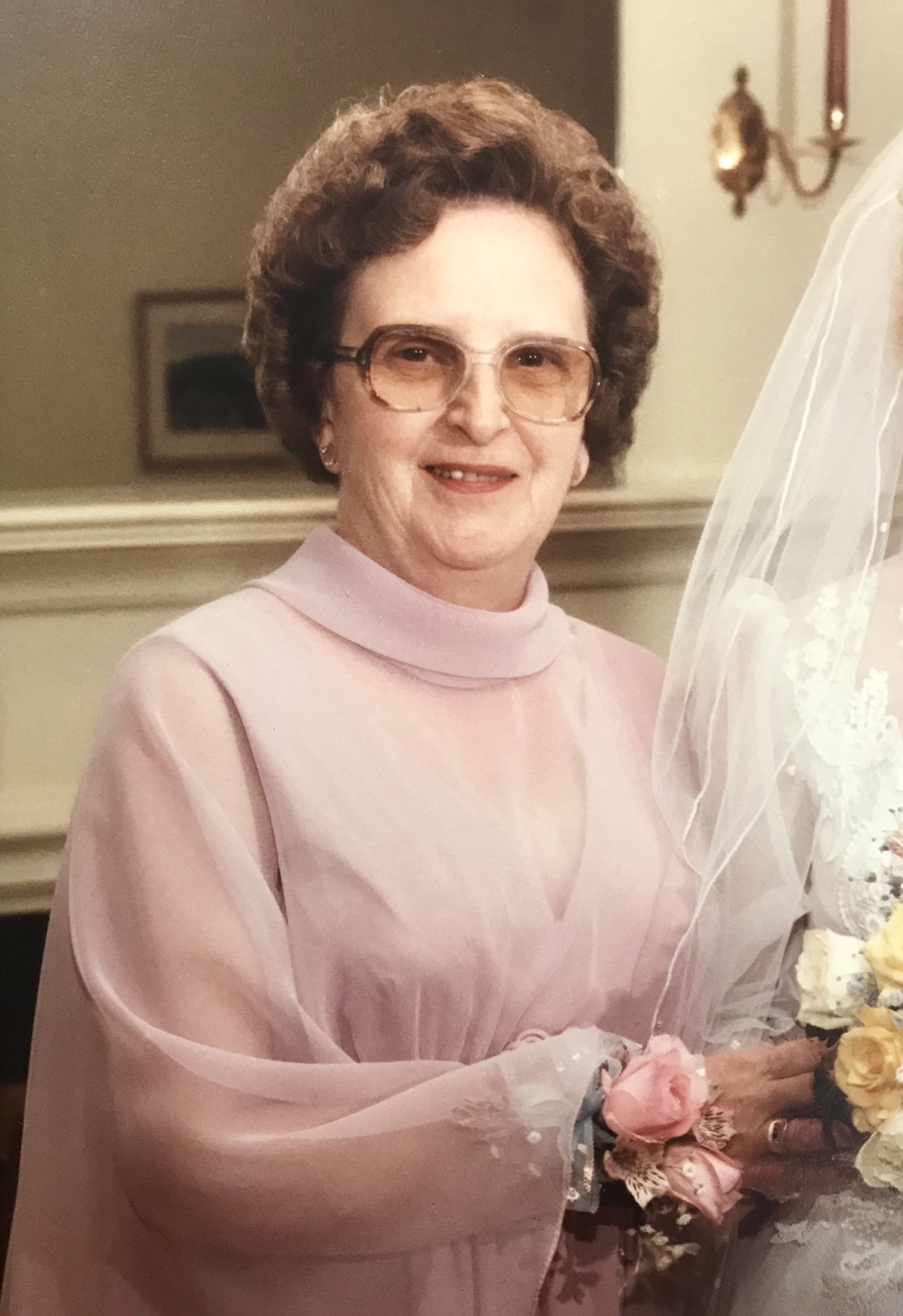 Mrs. Wiley was a proud member of the original Shawnee Heights High School faculty when the school first opened in the fall of 1963. Mrs. Wiley started her Shawnee Heights career in a dual role, serving as both the head dietician as well as a part-time foods teacher. Mrs. Wiley became a full-time food instructor in the Home Economics Department in 1966, where she continued to serve and lead as the department chair until her retirement in 1992.
Mrs. Wiley taught with her students' best interest in mind. She was always researching and creating new units to teach in her classes. Canning and freezing produce from area farmers and her own garden were common classroom activities in the fall. It is worth remembering that there was no air conditioning in those days! In fact, Mrs. Wiley often had to leave the windows open overnight in order to cool the classroom as much as possible. Candy making, including hand-dipped chocolates, peanut brittle, and chocolate-covered cherries, was among her favorite units as well.
Mrs. Wiley also worked to serve students outside of the classroom. She was always among the first to sponsor a club, organization, or project. She took her turn at wearing the T-Bird mascot which, for several years, was a duty only the teachers took part in. Mrs. Wiley also took her turn as the junior class sponsor, spending countless hours in the spring working with students to create an inviting, successful prom experience for juniors and seniors. Mrs. Wiley served as an assistant track coach, helped in starting the first Pep Club and, because boys were not allowed to be in Home Economics classes until the early 1970s, started the Boys' Foods Club which met outside of the school day.
Mrs. Wiley was an active member of the Shawnee Heights Education Association, serving as president and vice president during her tenure. She was a member of the teacher negotiation team for several years. This experience motivated her to earn her administrative degree so that she could better understand all perspectives, and she felt it made her a better classroom teacher and negotiator. Her service to the profession also included time on regional Uni-Serve committees, district-level curriculum and calendar committees, and building leadership teams.
The greater Shawnee Heights community and the City of Topeka benefited from Mrs. Wiley's call to serve. She was a member of several organizations, including the Topeka Home Economics club, American Cooking club, the Eastern Star, and the Alpha Delta Kappa, and Delta Theta Chi sororities. She and her family were active members of Highland Park United Methodist Church. Mrs. Wiley and her husband served on the Worship Committee and served as Sunday School teachers and youth group sponsors. Mrs. Wiley was also the Den Leader of her son's Cub Scout pack and, along with her husband, worked with many boy scouts over years to earn merit badges and supervised numerous hiking and camping trips.