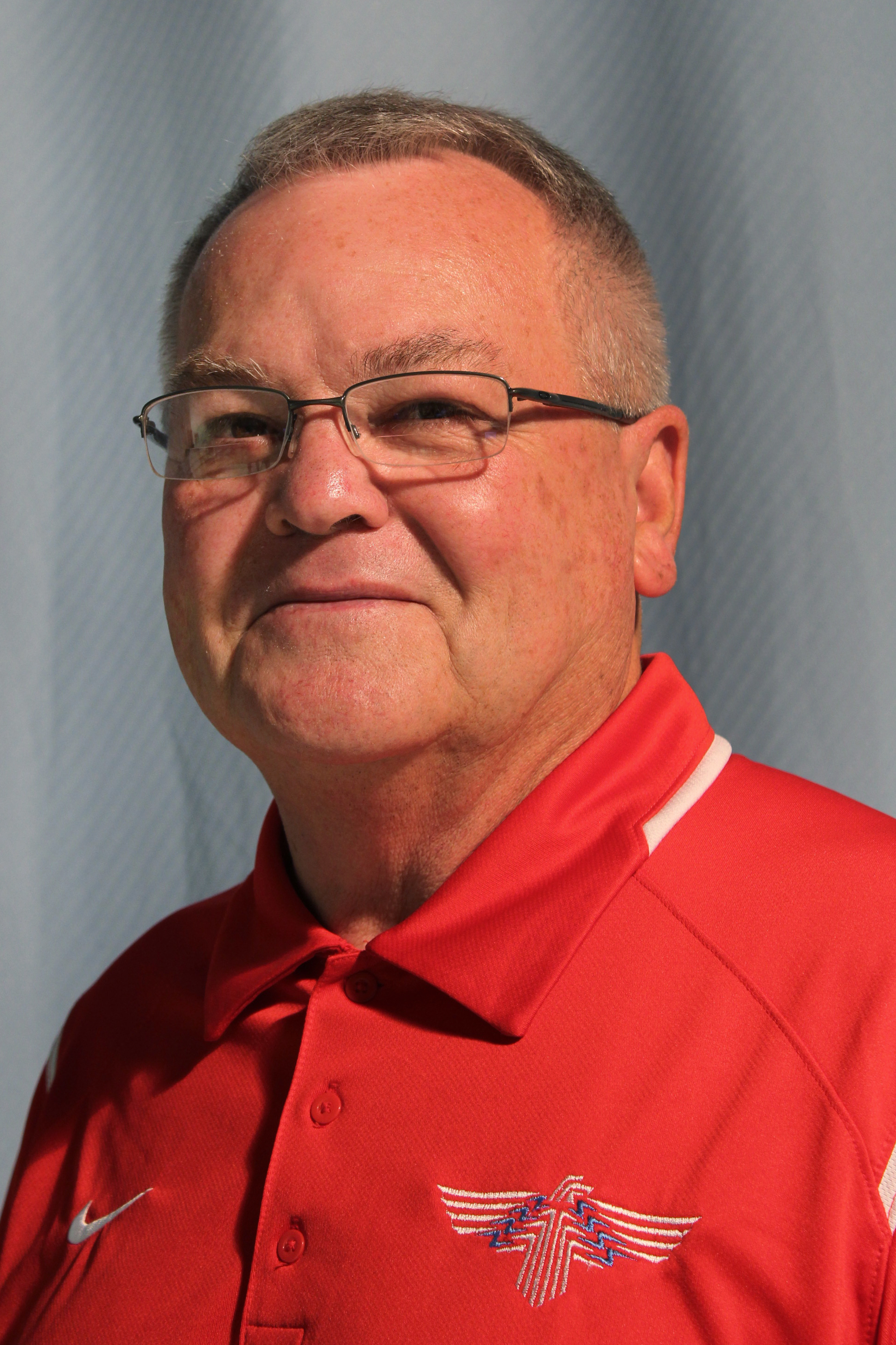 Mr. Nash graduated from Atchison High School in 1965 and Emporia State University with a degree in education in 1969. His first job was with the Shawnee Heights School District in 1970, where he stayed throughout his teaching career until his official retirement in 2003. As we all know, however, Mr. Nash has never really retired, as his influence continues to make a positive difference to everyone at Shawnee Heights High School.
Mr. Nash spent his career as a physical education teacher, serving as department chair for the last several years. His contributions in the classroom were highlighted when he received the Distinguished Staff Award for Shawnee Heights High School.
Mr. Nash's career also included successful coaching experiences in a number of sports. He coached football, basketball, and track, including serving as varsity coach for all three sports. Coach Nash was the head track coach when Shawnee Heights won the 5A state championships in 1989 and 1993 and was named the 1989 5A Track Coach of the Year. Most recently, Coach Nash was an integral part of the 2017 Boys 5A State Championship Basketball Team.
Mike Nash's legacy extends far beyond his résumé. The lives of those he touched have been enriched because of his participation. One colleague expressed, "Mike has generously dedicated his knowledge, skills and countless hours to the Shawnee Heights Community. He has nurtured hundreds of students and student-athletes. Mike has been a wise counselor, a champion of integrity and respect, and is as highly esteemed as anyone who has walked the halls as a Thunderbird. There are many unsung heroes of the Shawnee Heights Community, but I can think of no one more deserving of this award than Mike Nash."