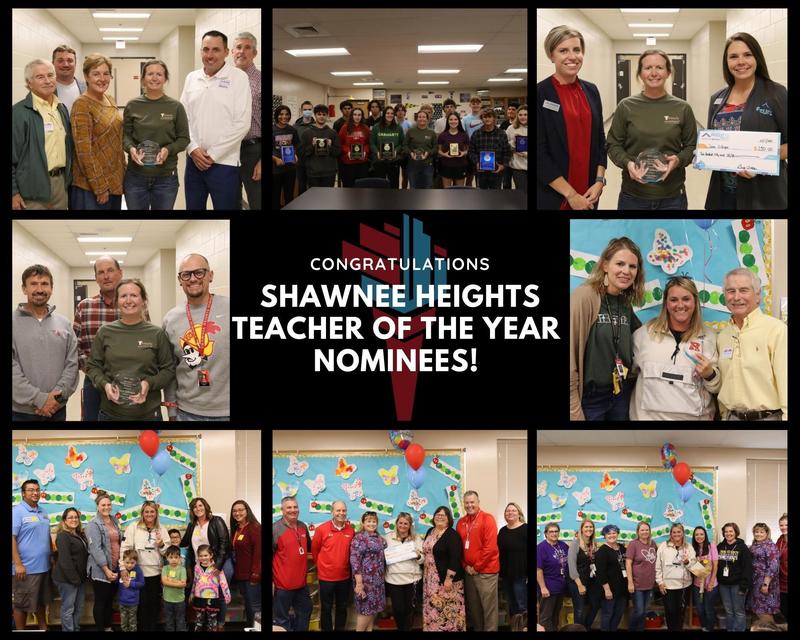 Congratulations to our 2024 Teacher of the Year Nominees, Sara Gillespie and Tracie Holcomb!
Mrs. Gillespie is the Vocational Agriculture Teacher at SHHS. Mrs. Gillespie created the SHHS Ag and FFA programs and continues to look for ways to improve those programs. She is involved in helping students year-round, whether through FFA or 4H, during the summer months. Mrs. Gillespie stresses the importance of community and belonging by leading by example.
Ms. Holcomb is a Special Education teacher at SHES. Ms. Holcomb gives her time, energy, talents, and positivity to help her school community grow. Her collaborative approach to working with her extended colleagues to share ownership of all student learning rather than just the learning of students within her classroom by providing coaching, modeling, targeted interventions, and instruction is an illustration of collective teacher efficacy in action.
Both Teachers were presented with an award and a surprise celebration in their classroom, complete with cake, balloons, flowers, and $250 from Azura Credit Union. Thank you to the family members, administration, Board of Education, Shawnee Heights Public Schools Foundation, and Azura Credit Union for helping make this day memorable for our new Teacher of the Year Nominees!
The Kansas Teacher of the Year Award recognizes and utilizes representatives of excellent teaching in the elementary and secondary classrooms of the state. Its mission is to build and utilize a network of exemplary teachers who are leaders in the improvement of schools, student performance, and the teaching profession.